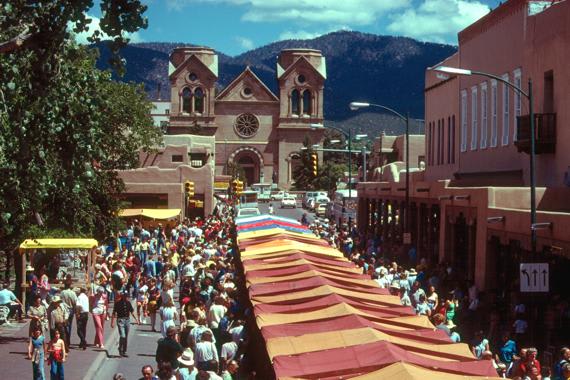 2020 Santa Fe Indian Market
The 99th Santa Fe Indian Market will be postponed until 2021, and the Centennial Celebration will be moved to 2022.
The world-renowned annual Santa Fe Indian Market has been held in Santa Fe, New Mexico on the weekend following the third Thursday in August since 1922. An estimated 150,000 people visit the city from around the world. The Southwestern Association for Indian Arts (SWAIA) organizes the market and showcases the work of the top 1,200 Native American artists from tribes across the United States.
The market features pottery, jewelry (famously silversmithing and turquoise), textile weavings, painting, sculpture, beadwork, basketry, and other traditional and contemporary work.